BAR STAFF NEEDED:
Duey needs more Bar staff - please contact him 376 5601 if you can help out.
FIREWOOD FOR SALE:
Pine for sale, $250 for 3 cubic metres – delivered. Please phone Gerald on 376 5516.
THANKS FROM THE PRESIDENT:
President Pete requested that an acknowledgement of thanks go to ALL volunteers that have worked tirelessly on the course to present it in such a great condition for both the Bush Classic and LVA tournaments.
WELCOME TO THESE NEW MEMBERS
Please welcome Luke and Greer Huddleston, James Green (and happy birthday, James), Natasha Kelly and Jeff Kay. I hope you all enjoy your time at Pahiatua Golf,
CONGRATULATIONS HOLE IN ONE
Lionel Toheriri on hole number 10 at Eketahuna on day one of the recent Bush Classic, his last shot of the day. Well done Lionel, great shot.
LATEST RESULTS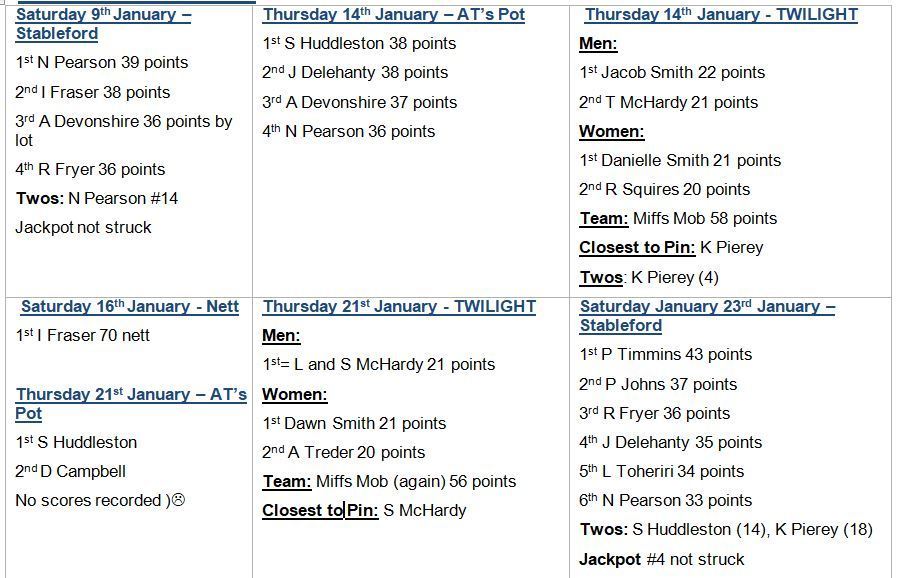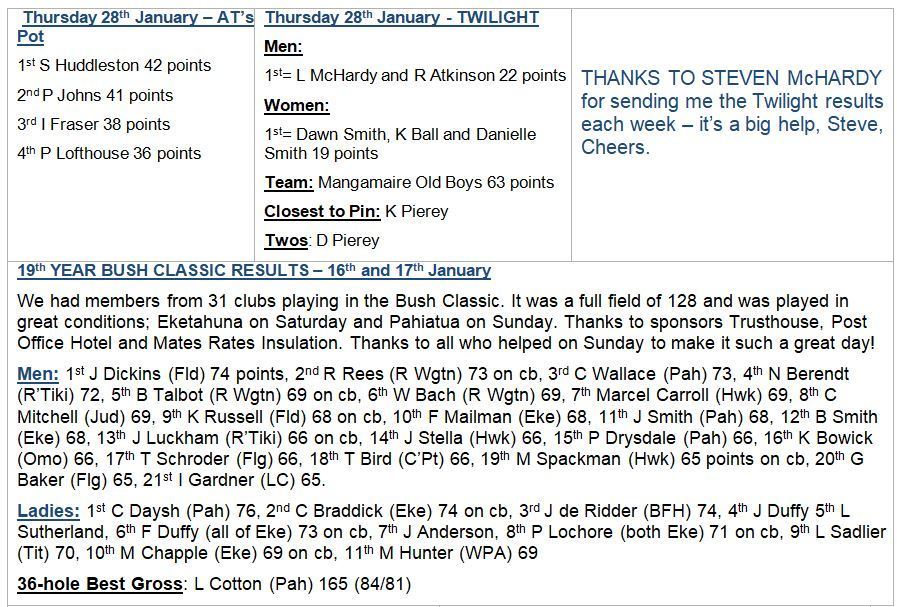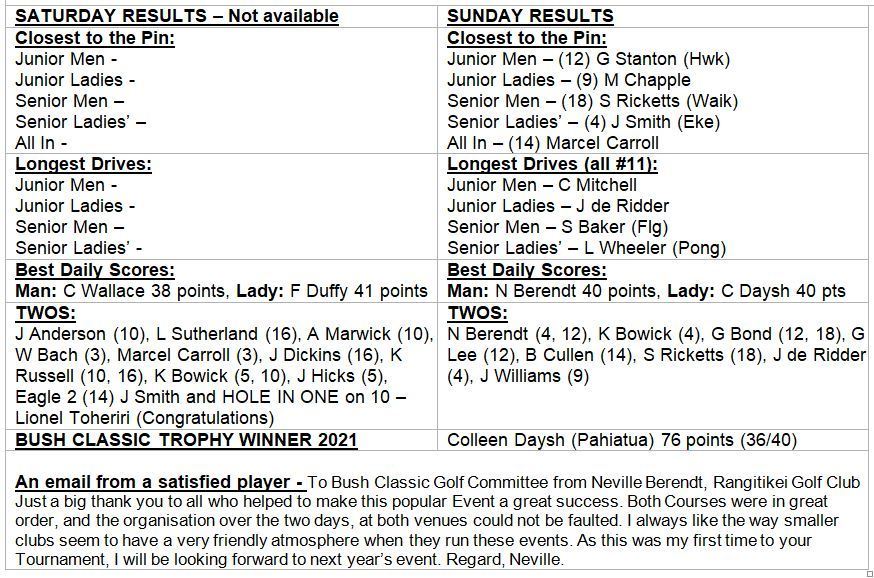 Posted: Tuesday 2 February 2021